Weddings
That is why a man leaves his father and mother and is united
to his wife,
and they become one flesh. (Genesis 2:24)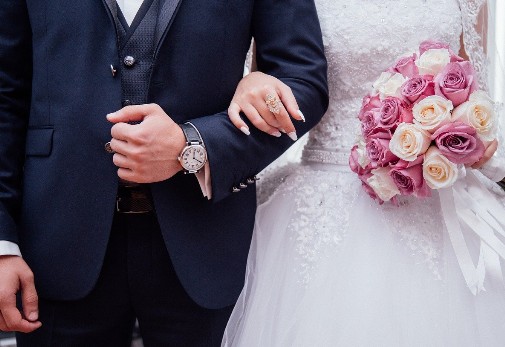 A wedding is a special day in the life of the bride and groom and in the life of the parish.
It is a special moment when the bride and groom stand before their family and friends in the presence of God and exchange their vows.

Therfore when it comes to a wedding it is desirable that couples who live in the parish and wish to be married must be regular attenders at Sunday Services.

If you wish to arrange a wedding with us you can contact the rector. Please do not book the venue for your reception before speaking to the rector, as he cannot guarantee that your preferred date will be available.


Legally a couple must also apply for a licence at least 3 months before the wedding date.
To make an
enquiry
click here
. Please include details such as Name, Contact Details, Proposed Date and Time of Wedding
Cost

If a couple are regular attendees and make a regular financial contribution to the parish then we ask for a €100 donation to the parish and €100 payment for the organist (if required).
If a couple live in the parish but do not give a regular financial contribution then there is a €250 charge and €100 payment for the organist (if required).
Unfortunately we are not able to conduct weddings for those who live outisde the parish and wish to use the church.